Framingham Dentist Rebuilding Smiles with Dental Crown & Bridge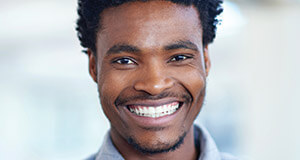 Over time, your natural teeth can fall victim to a whole host of potential injuries, from minor breakage to full tooth loss. When this happens, it's important to have this vital structure rebuilt in a functional and aesthetically pleasing fashion. At Framingham Premier Dental, Dr. Marianna Gaitsgory can provide custom dental crowns and bridges designed with your unique needs in mind. These restorations are meant to look great, feel great, and allow you to get back to enjoying all the benefits of a complete, healthy smile as soon as possible.
Dental Crowns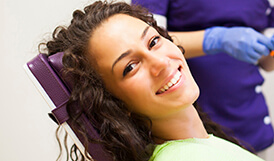 Dental crowns are an important cornerstone of restorative dentistry and for good reason – they can be used to rebuild the shape and strength of natural teeth in a number of situations including the following:
You have a decayed tooth that can't be treated with a filling alone.
You have an injured tooth in need of rebuilding.
You have a weakened tooth that's at a higher risk of fracturing.
You have a lost tooth that's been replaced with a dental implant and is in need of restoration.
You have a tooth that's been treated with root canal therapy and is in need of restoration.
You have a tooth that's suffering from significant cosmetic flaws.
The process of receiving a new, personalized dental crown typically takes two to three appointments at our Framingham practice. After preparing the tooth in question, Dr. Gaitsgory will take impressions for the dental laboratory and provide a temporary restoration in the meantime for protection. Then, once the finished crown is sent back to our office, we invite you in for a shorter follow-up appointment so our team can make any last-minute adjustments and cement the restoration in place for a comfortable, functional fit. Our goal is to leave you feeling fully satisfied with the result!
Dental Bridges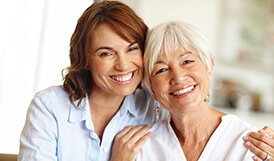 Another important function of dental crowns is their combination with dental bridges, a reconstructive procedure that's more commonly known as "crown and bridge." Many patients suffering from tooth loss are unhappy with the relative looseness of a traditional denture; bridges from our Framingham, MA team allow patients to enjoy a sturdier and more secure fit that functions just like the real thing. The dental crowns are designed to fit over nearby healthy teeth as "anchors" that hold the new prosthetic in place for confident results. Just like dental crowns alone, fixed bridges will typically require two to three appointments to complete.
Schedule an Appointment Today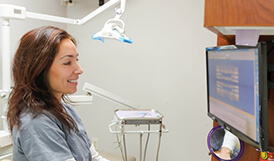 Our team can't wait to welcome you! If you're ready to visit our dedicated, warm staff, contact our Framingham dental office today at (508) 875-0900. We proudly serve families from all over Middlesex County and beyond, including Natick, Sudbury, Ashland, Southborough, Westborough, Marlborough, Hopkinton, Holliston, and Sherborn, Massachusetts.