July 9, 2015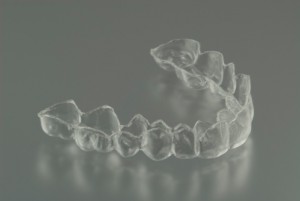 For nearly 20 years, Invisalign clear braces have been the trusted brand for discreet tooth alignment. Whether you're an adult who can finally afford bite correction or a young person who doesn't want the embarrassment of metal braces, Invisalign can help you straighten your teeth without impacting your confidence. In Framingham, MA, Dr. Marianna Gaitsgory of Framingham Premier Dental provides outstanding Invisalign treatment to invisibly perfect your smile.
Invisalign vs Traditional Alignment
Traditional braces use tension between your teeth to shift your bite into alignment. Using a system of brackets and wires, the teeth are slowly shifted overtime. This method works fairly well for adolescents and teens because their teeth are still developing and shifting. The older you are the more your teeth fuse with your jawbone, and become more difficult to move. Adults who choose to have traditional braces often experience a great deal more pain than young adults because of the added pressure are their teeth. Additionally, there's the embarrassment factor. You may not be in high school anymore, but it's still difficult for people to take you seriously when you're smiling with a mouth full of metal. At Framingham Premier Dental, we think you should be able to keep your confidence while you perfect your smile.
Invisalign has been the clear choice in discreet dental alignment for nearly 20 years. Unlike traditional braces, Invisalign can help reduce the pain associated with adult dental alignment, are not as noticeable as traditional braces, and have a less significant impact on your lifestyle. Invisalign straightens your bite using a series clear, plastic alignment trays. The trays are worn for about two weeks, and they exert pressure on the teeth to gently shift them into places. Because Invisalign doesn't rely on resistance from surrounding teeth to pull a tooth into alignment, patients often experience less pain. Because the trays are clear and removable, it's easy to straighten your smile without attracting unwanted attention. On most days, your trays are hardly noticeable, but if you are taking photos or have an important event, you can take your alignment trays out for increased discretion. Finally, Invisalign alignment plans usually take about a year, and require less than half the number of dental office visits that regular braces do. This means you don't have to take as much time out of your schedule to achieve a beautiful smile.
State-of-the-Art Cosmetic Dentist, Framingham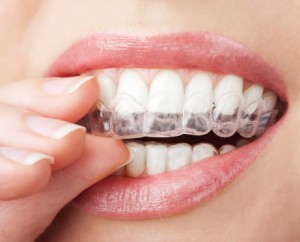 At Framingham Premier Dental, Invisalign just got even better. We use 3D imaging technology to create higher definition images of your current bite, and the ability to plan every step of your alignment from a computer screen right at your chairside. You are involved in every step of the process, and this improved technology makes your aligners extremely precise and further reduces the number of dental visits you'll need during treatment.
Contact Your Invisalign Dentist, Framingham, MA
12 months, half the dental visits, and no one besides you and your dentist has to know about it. So, what are you waiting for? Call our Framingham, MA office to schedule an Invisalign consultation to find out more about how we can perfect your smile without impacting your life. Our state-of-the-art general and cosmetic dentistry facility welcomes patients from Natick, Sudbury, Ashland, Southborough, Westborough, Marlborough, Hopkinton, Holliston, Sherborn, and the surrounding communities.
Comments Off

on Invisalign Clear Braces – Clearly Correct Your Smile