BlueCross BlueShield Dentist – Framingham, MA
How BlueCross BlueShield Can Help You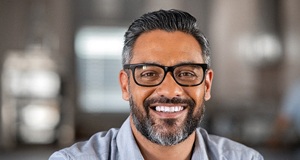 When choosing to prioritize your oral health by seeking regular preventive care, you are minimizing the potential risk of developing tooth decay, cavities, gum disease, and even oral cancer. Many of the most common dental problems stem from oral hygiene neglect, which can lead to timely and costly procedures. Fortunately, as a BlueCross BlueShield dentist in Framingham, Dr. Gaitsgory and her team are here to not only provide exceptional preventive services but also, restorative and emergency care should a problem occur amid your oral healthcare journey. Helping you to save money while maximizing your benefits, our team can help you lower your out-of-pocket expenses and continue to receive only the best possible dental care in Framingham. Contact us today to find out how we can help you.
BlueCross BlueShield Coverage Availability & Fees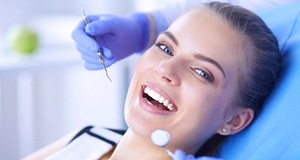 As a BlueCross BlueShield (BCBS) policyholder, you understand that all plans are different. From the monthly premium you agree to pay when enrolling to the annual maximum and deductible, you can expect your policy to look a bit different from a colleague or friend. However, the benefits you are afforded often remain quite similar and look something like the following:
80-100% preventive care (dental cleanings, regular checkups)
70-80% minor restorative services (dental fillings)
50-70% major restorative services (dental crowns, bridges, and implants)
When preparing to use your dental insurance in Framingham, you'll want to review the benefits of seeing an in-network versus out-of-network provider. The reason it is best to choose the first option is simply that you'll save more money. As an in-network provider with BCBS, Dr. Gaitsgory offers her patients the best possible rates for the services received. This is because she has negotiated fees and terms of service with the insurance company to help you save more each time you visit.
Worried you'll exceed your annual maximum? Not to worry! She and our team will go above and beyond to work with your insurance company and extend your treatments across calendar years, if necessary, to reduce your out-of-pocket expenses without putting your oral health in jeopardy.
BCBS Plan Employers in Framingham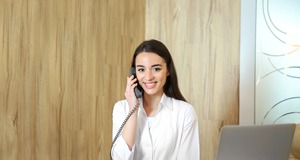 It is our privilege to provide exceptional care to individuals who are employed by various companies throughout Framingham. Employees with Applause, LFB USA, Inc., Definitive Healthcare, TJX, and FEPBlue – Federal Employee BCBS are welcome to come to our office for high-quality dental care and affordable services. It is our goal to be a trusted dental provider for all residents living in and around Framingham. Not only do we aim to provide comprehensive care that is designed to treat problems of all shapes and sizes, but we also find it important to minimize the monetary expenses that can come with preventive, restorative, and emergency dental care.