Cosmetic Dentist in Framingham
Enhancing Smiles with Personalized Treatment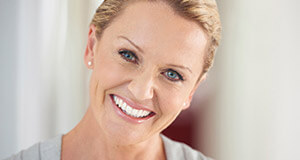 What does your smile say about you? If we only have one chance to make a first impression, how we are perceived and remembered by others can significantly impact our social and professionals lives. Since your smile is often the first thing people will notice, a great smile can also be a great asset. That's why we offer comprehensive smile enhancements, with a compassionate and patient centered approach. At Framingham Premier Dental, you're not just a number. We take the time to understand your smile goals and develop a treatment plan that will completely fulfill your smile wish list. If you want to make an indelible first impression, it's time to invest in a dazzling new smile with high quality cosmetic dentistry services from our Framingham location!
What is Cosmetic Dentistry?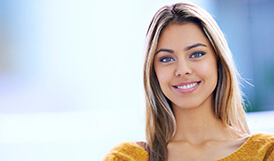 Traditional dentistry focuses primarily on good oral hygiene and the prevention, diagnosis and treatment of oral disease. While keeping your dental health a priority, cosmetic dentistry at Framingham Premier Dental focuses primarily on improving the appearance of your teeth, mouth, and smile. Dr. Gaitsgory provides elective treatment services with added restorative benefits. Dental fillings and crowns, for example, are commonly used dental restorations to treat decayed teeth. However, you can choose tooth-colored fillings and porcelain crowns instead of silver fillings or gold caps to both restore and maintain an esthetically pleasing smile.
Why is Cosmetic Dentistry So Popular?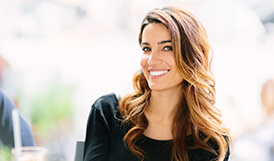 Cosmetic dentistry today is more popular than ever, and Dr. Gaitsgory has a variety of innovative tools and techniques to significantly improve the look of your smile. Recent advancements in tooth-colored materials make today's cosmetic dental options more durable, predictable, and natural-looking than ever before. Additionally, we are now using more conservative methods to preserve as much of your natural tooth structure as possible. Given the importance of a perfect smile, most patients are more than willing to make an investment.
What Are Your Cosmetic Dentistry Options?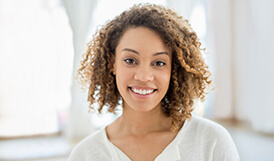 You can learn a lot about someone from their smile. A bright and healthy smile speaks volumes about who we are. If you're less than satisfied with the appearance of your smile, Dr. Gaitsgory now offers:
Teeth Whitening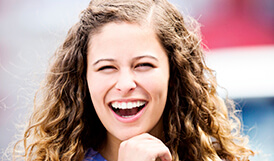 Your Framingham cosmetic dentist offers in-office and take-home teeth whitening treatments that provide maximum results. Our take-home treatment allows the patient to build up to these results over the course of several days, whereas our in-office Zoom! whitening treatment provides nearly instant results. This treatment is most effective for patients with surface staining, usually caused by coffee, tea, and soda consumption.
Invisalign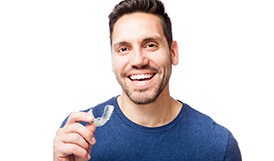 For our patients with misaligned teeth who want a solution that doesn't require wearing a mouthful of metal, Invisalign is an excellent option. Composed of a series of clear aligner trays, Invisalign uses low forces to slowly move teeth into their optimal position. This process can take several months depending on the extent of the misalignment. However, the trays are virtually imperceptible and can be removed to eat meals and brush teeth. Invisalign clear braces are also easy to clean and virtually unnoticeable when worn. In fact, only you and your Framingham dentist will know!
Porcelain Veneers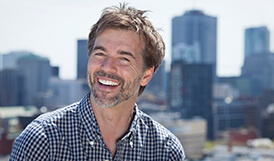 Porcelain veneers are a cosmetic option for dramatically improving the shape and color of your teeth. A thin shell of porcelain or resin is bonded to the tooth, and the final result is natural and lifelike. Very little tooth structure is removed to apply veneers, and veneers are more durable and long-lasting than traditional bonding. Veneers can cover a number of cosmetic flaws that affect your teeth such as gaps, chips, cracks, and dark spots. In only two visits to Framingham Premier Dental, you can get a brand new smile!
Dental Bonding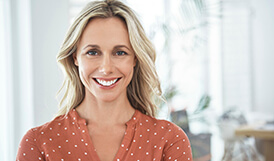 Bonding is a conservative treatment for deeper teeth staining and minor imperfections like chipped teeth. The treatment consists of applying a dental material (similar to what is used to fill cavities) and then curing that material with a light until it hardens into a nice, white canvas. Bonding can correct minor cosmetic flaws such as gaps, chips, cracks, and even broken teeth. Dr. Gaitsgory provides you with dazzling results at our Framingham office.
Tooth and Gum Contouring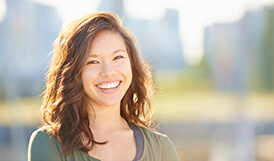 If you dislike the shape of your teeth or gums, your Framingham dentist can create a more pleasing esthetic appearance through contouring. Using dental instrumentation, Framingham dentist Dr. Gaitsgory can remove and shape tooth structure to create a more harmonious and appealing smile. Additionally, she can work with her state-of-the-art soft tissue laser to precisely alter overly "gummy" or unsymmetrical smiles and design a more uniform look you'll feel great about.
Framingham Cosmetic Dentistry Appointments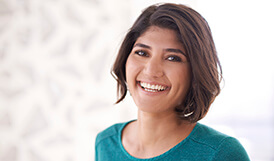 When you put your best smile forward, you always make a great first impression. Schedule your cosmetic dentistry consultation appointment with Dr. Gaitsgory at Framingham Premier Dental today! She is a highly qualified and compassionate cosmetic dentist who proudly transforms smiles daily throughout Framingham, Middlesex County, Natick, Sudbury, Ashland, Southborough, Westborough, Marlborough, Hopkinton, Holliston, Sherborn, and the neighboring communities.
Understanding the Cost of Cosmetic Dentistry
It is understandable if you are a bit concerned about the cost of cosmetic dentistry in Framingham, especially since dental insurance does not usually cover it. However, you can rest assured that our team will do all we can to enable you to achieve your ideal smile without breaking your budget. We will provide you with candid price estimates and help you explore your payment options.
Which Cosmetic Dental Service Is Right for Me?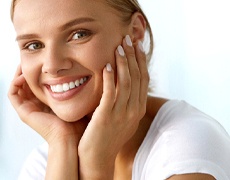 The service that is right for you depends on your goals. Would you like whiter teeth? Straighter teeth? Differently sized or shaped teeth? Let us know what you want to accomplish, and we will recommend a treatment.
Here are some common services, along with brief notes about cost:
Direct bonding. This is a fairly affordable way to disguise flaws in teeth, including discoloration, cracks, chips, and more.
These look similar to bonding. However, they cost more because they last for much longer. They are ideal for creating total smile transformations.
Teeth whitening. This is one of the lowest-price cosmetic services. It is suitable for patients who just want to get rid of pesky dental stains.
Clear aligners typically cost at least a few thousand dollars, but they are a great investment if significant dental misalignment is interfering with your smile's aesthetics.
Tooth and gum contouring. These subtly reshape the gums and teeth to help your smile achieve attractive proportions. Their cost can vary depending on the extent of the work involved.
Smile makeover. This is a comprehensive cosmetic treatment plan that can combine several services. It can cost quite a bit, but it is ideal for patients who want to achieve a perfect smile as efficiently as possible.
Is Cosmetic Dentistry Worth It?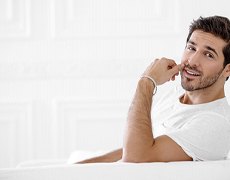 Admittedly, cosmetic dentistry can cost a significant amount of money. However, it can rightly be viewed as an investment. Not only can it improve your appearance, but it can bring other big benefits as well. For example, various surveys have found that people with attractive teeth are often perceived as being younger, more successful, and more approachable than those with obvious aesthetic flaws in their smile. Both your confidence and social life may benefit from cosmetic dentistry!
How to Make Cosmetic Dentistry Affordable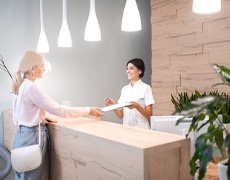 As your cosmetic dentist in Framingham, we want you to be able to afford your desired treatment. To that end, we offer a few useful provisions:
In-house savings plan. We offer an in-house dental discount plan that can provide you with discounts on virtually all the services we offer, including cosmetic care! All you have to do is pay a reasonable annual fee, and you can start using your benefits right away.
Not only do we provide in-house financing for members of our exclusive discount plan, but we also work with CareCredit. CareCredit is a third-party lender that provides low-interest and no-interest payment plans for qualified patients.
Would you like to learn more about cosmetic dentistry and its cost? Our team is ready to assist you! Contact us today to ask questions or schedule a consultation.