Invisalign ® – Framingham, MA
The More Comfortable and Discreet Way To Straighten Teeth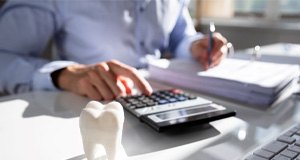 At Framingham Premier Dental, our patients don't have to worry about getting a mouth full of metal to straighten their teeth because Dr. Marianna Gaitsgory offers Invisalign clear braces as an optimal teeth-straightening solution for teenagers as well as adults. For patients seeking a cosmetically suitable option for shifting crooked and crowded teeth into their ideal places, we may recommend this modern orthodontic treatment because it allows patients to avoid uncomfortable and cumbersome brackets and wires. As an alternative, Invisalign clear braces are a very aesthetically pleasing remedy for teens and adults who want to straighten their smiles un-noticeably and comfortably.
How Does Invisalign Work?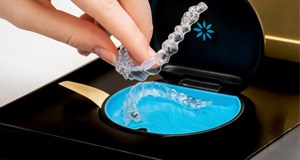 Starting your journey towards a straightened smile and better oral health is easy. It begins with Dr. Gaitsgory evaluating your teeth and oral structure during an initial consultation to determine if Invisalign clear braces will best benefit your smile.
If Invisalign in Framingham is the teeth-straightening solution for you, we'll use 3-D computer imaging technology to create your treatment plan. The images show the progression from the initial position to the final, optimized position. With this data and your molds, the dental lab creates your series of Invisalign clear aligners.
Your Invisalign trays will move your crooked or oddly spaced teeth into alignment over the course of eight to 14 months, on average. Every two weeks, you'll switch out one set of aligners for the next in the series. Since adjustments aren't needed, you only need to check in with Dr. Gaitsgory at our Framingham dental practice every six to eight weeks for a quick progress check and to pick up your next series of aligners.
What Problems Can Invisalign Correct?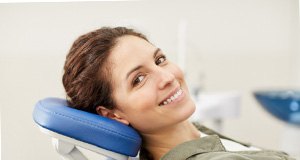 Invisalign treatment is more versatile than many patients believe. Our patients who choose this orthodontic solution are typically looking to fix some of the following problems:
Overbite
Underbite
Crossbite
Openbite
Gaps between teeth
Crowded teeth
Crooked teeth
What are the Benefits of Invisalign?
We know that fixing crooked teeth drastically improves your appearance and confidence. In addition, realigning teeth that overlap or crowd each other improves your oral health. It's difficult to remove food particles that get trapped in misaligned teeth, and having crooked teeth also increases your risk of gum disease and tooth decay.
At Framingham Premier Dental, we believe Invisalign clear braces are especially beneficial for teens and adults who don't wish to endure the look, feel, or worry created by traditional orthodontics. Some of the benefits of the Invisalign system include:
Clear plastic makes Invisalign aligners virtually unnoticeable.
Since you can remove your aligners, you'll be able to continue eating all of your favorite foods and snacks.
Since you'll be able to brush and floss your teeth without needing to maneuver around brackets and wires, you won't have to worry about the increased risk of tooth decay and gum disease that's associated with traditional braces.
Cleaning your aligners is easy. All you have to do is brush them with clear antibacterial soap and a soft-bristled toothbrush daily.
Because Invisalign aligners are made from smooth plastic, you won't have to worry about gum or oral tissue irritation.
How Much Does Invisalign Cost?
There are several factors that go into the cost of individual patients' Invisalign treatment. For example, the length of your treatment may depend on how complex your orthodontic issues are or whether you accidentally lose or break an aligner. Typically, the more aligners you need and longer your treatment plan is, the higher the cost for treatment. The best way to learn how much it will cost is to schedule a consultation with Dr. Gaitsgory so she can develop a customized timeline for you.