Invisalign ® – Framingham, MA
The More Comfortable and Discreet Way To Straighten Teeth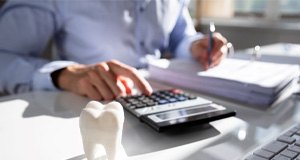 At Framingham Premier Dental, our patients don't have to worry about getting a mouth full of metal to straighten their teeth because Dr. Marianna Gaitsgory offers Invisalign clear braces as an optimal teeth-straightening solution for teenagers as well as adults. For patients seeking a cosmetically suitable option for shifting crooked and crowded teeth into their ideal places, we may recommend this modern orthodontic treatment because it allows patients to avoid uncomfortable and cumbersome brackets and wires. As an alternative, Invisalign clear braces are a very aesthetically pleasing remedy for teens and adults who want to straighten their smiles un-noticeably and comfortably.
How Does Invisalign Work?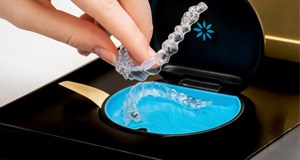 Starting your journey towards a straightened smile and better oral health is easy. It begins with Dr. Gaitsgory evaluating your teeth and oral structure during an initial consultation to determine if Invisalign clear braces will best benefit your smile.
If Invisalign in Framingham is the teeth-straightening solution for you, we'll use 3-D computer imaging technology to create your treatment plan. The images show the progression from the initial position to the final, optimized position. With this data and your molds, the dental lab creates your series of Invisalign clear aligners.
Your Invisalign trays will move your crooked or oddly spaced teeth into alignment over the course of eight to 14 months, on average. Every two weeks, you'll switch out one set of aligners for the next in the series. Since adjustments aren't needed, you only need to check in with Dr. Gaitsgory at our Framingham dental practice every six to eight weeks for a quick progress check and to pick up your next series of aligners.
What Problems Can Invisalign Correct?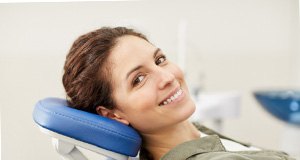 Invisalign treatment is more versatile than many patients believe. Our patients who choose this orthodontic solution are typically looking to fix some of the following problems:
Overbite
Underbite
Crossbite
Openbite
Gaps between teeth
Crowded teeth
Crooked teeth
What are the Benefits of Invisalign?
We know that fixing crooked teeth drastically improves your appearance and confidence. In addition, realigning teeth that overlap or crowd each other improves your oral health. It's difficult to remove food particles that get trapped in misaligned teeth, and having crooked teeth also increases your risk of gum disease and tooth decay.
At Framingham Premier Dental, we believe Invisalign clear braces are especially beneficial for teens and adults who don't wish to endure the look, feel, or worry created by traditional orthodontics. Some of the benefits of the Invisalign system include:
Clear plastic makes Invisalign aligners virtually unnoticeable.
Since you can remove your aligners, you'll be able to continue eating all of your favorite foods and snacks.
Since you'll be able to brush and floss your teeth without needing to maneuver around brackets and wires, you won't have to worry about the increased risk of tooth decay and gum disease that's associated with traditional braces.
Cleaning your aligners is easy. All you have to do is brush them with clear antibacterial soap and a soft-bristled toothbrush daily.
Because Invisalign aligners are made from smooth plastic, you won't have to worry about gum or oral tissue irritation.
Understanding the Cost of Invisalign
There are several factors that go into the cost of individual patients' Invisalign treatment. For example, the length of your treatment may depend on how complex your orthodontic issues are or whether you accidentally lose or break an aligner. Typically, the more aligners you need and longer your treatment plan is, the higher the cost for treatment. The best way to learn how much it will cost is to schedule a consultation with Dr. Gaitsgory, your Invisalign dentist in Framingham, so she can develop a customized timeline for you.
Factors That Affect the Cost of Invisalign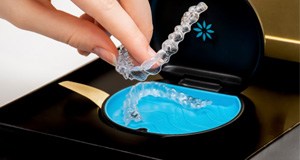 There are several details that will go into calculating the cost of Invisalign in Framingham that our team will speak with you about during your initial consultation, including:
The number of aligners you'll need to address your unique orthodontic issues will be determined by the complexity of your case, which our team will be able to learn more about once we have access to X-rays and your dental history.
Whether you'll need one or both arches of your teeth straghtened, although it's important to keep in mind that in most cases, we recommend straightening all of your teeth to ensure a proper bite.
If you stay on-top of your treatment >by wearing your trays for at least 22 hours a day and keeping track of your aligners so you don't accidentally lose one.
If you require additional accessories for the best treatment results, like elastics.
Invisalign vs. SmileDirectClub™: Cost & Value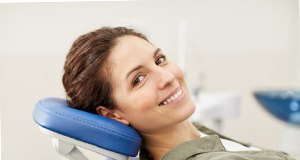 Today, there are countless mail-in aligner programs that have patients feeling they can receive the same results for a fraction of the cost. However, the reality is that these programs are rarely, if ever overseen by a dental professional, whereas your Invisalign treatment will be closely monitored by someone with years of experience in their field. Not to mention, the aligners utilize a patented material for both comfort and efficiency instead of plastic.
Does Dental Insurance Cover Invisalign?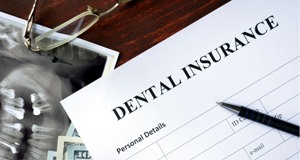 While some dental insurance plans cover the cost of one orthodontic treatment like Invisalign in Framingham, that's not the case for every one. Our team will help you navigate your benefits to determine whether you'll need to pay an out-of-pocket cost to receive treatment. We're also in-network with most PPO dental insurance plans, like Cigna, MetLife, Aetna, and more, so you can save from steeper costs when you choose us!
Options for Making Invisalign Affordable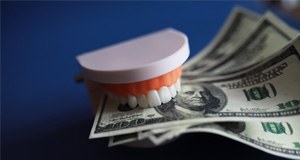 In addition to accepting and maximizing dental insurance, we're also happy to accept a variety of payment options, like CareCredit additional financing, cash, personal checks, and all major credit cards. We also offer 0% financing through our In-House Dental Plan!
Invisalign FAQs
Do you still have questions about what your life will be like with Invisalign in Framingham? We don't want you to miss out on this modern and effective orthodontic procedure, so we've answered some common questions we get from our patients below.
Does wearing Invisalign aligners hurt?
Unlike traditional metal braces that can rub against the inside of your cheeks and lips, causing wounds and irritation, Invisalign trays are made from a smooth plastic material that is significantly more comfortable. Not only are they customized to fit your unique dental structure, but you won't have to carry around orthodontic wax with you, like you would have to with metal brackets and wires.
Some of our patients report feeling slight discomfort when they advance to their next set of aligners in their treatment because they're tighter. To help counteract this, you can put your new trays in at night so you sleep through a majority of the adjustment period, or you can take over-the-counter medication such as ibuprofen.
How long is Invisalign treatment?
There's no singular Invisalign treatment plan. Each of our patients' has varying orthodontic issues, which means that every procedure is different. Depending on your unique needs, our average Invisalign treatment is typically between eight and 14 months. During your initial consultation, we'll examine your mouth and walk you through your treatment timeline so you know exactly what to expect.
How do I clean my Invisalign trays?
Cleaning your Invisalign trays is a vital part of the process. If you don't regularly sanitize your aligners, it could lead to food particles becoming trapped between your teeth and appliance, causing oral health problems such as tooth decay. In order to maintain your trays, be sure to follow these tips:
Rinse your aligners before each time you put them back in your mouth.
Soak your aligners for 15 minutes every day in a 50/50 mixture of vinegar and water to sanitize them.
Regularly clean your aligners with a soft bristled toothbrush and clear antibacterial soap.
Whenever your aligners aren't in your mouth, place them in their protective case.
If you have any questions about how to care for your trays or you accidentally lose or break one, don't hesitate to contact our office as soon as you're able to!
Will I need to wear a retainer after Invisalign treatment?
In order to maintain the results that you worked so hard to achieve, you'll need to wear an aligner after your treatment. Your teeth have a type of muscle memory, which means that if they aren't held in place until they get used to their new positions, they can gradually shift back into misalignment. Towards the end of your treatment, we'll discuss your retainer options with you.