New Patient Information
Comprehensive Dentistry for Framingham and Beyond
We always welcome new patients to our Framingham dental practice. We offer a wide array of dental services designed to maintain, restore, and enhance your smile. We want you to have the best oral health possible all while having anxiety-free, positive dental experiences.
To read reviews from our patients, click here.
Our Mission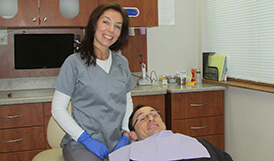 Dr. Marianna Gaitsgory and her dental team believe in providing optimal patient comfort, the latest in technological advancements, and the quality of care in the dental field. Dr. Gaitsgory is a very experienced, compassionate dentist who listens closely to her patients and addresses each and every concern.
New Patient Forms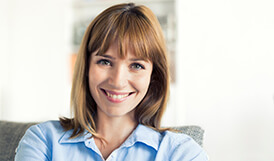 For the convenience of our patients, we offer downloadable and printable new patient forms. Please print and fill out your paperwork prior to your first visit to our Framingham dental practice. We'll be happy to answer your questions ahead of time—just call us at (508) 875-0900. And you can make your appointment online now by using our online form.
Your First Dental Exam and Cleaning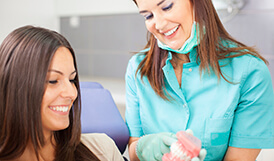 When you arrive for your first exam and cleaning, our staff will take digital X-rays of your teeth. Digital X-rays produce 90% less radiation compared to traditional X-rays, and develop almost immediately. Dr. Gaitsgory can see your X-rays on her chairside monitor, where she will begin her visual exam.
After your exam is complete, and you are ready for your cleaning, the hygienist will remove any accumulated plaque and tartar using an ultrasonic scaling instrument. The benefit of ultrasonic scaling, over manual scaling, is less irritation to the gums (and less irritation to the patient).
After your exam and cleaning are complete, your Framingham dentist will review any findings and if applicable, discuss your treatment plan. Feel free to ask any questions or voice any concerns you have regarding your oral health. We believe an educated patient is a healthy patient, and we want you to feel at ease.
Dental Insurance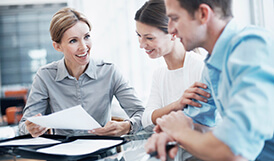 We accept most dental health insurances, including PPO and indemnity plans. We are providers for: BCBS, Delta Dental (Premier and PPO), Aetna, MetLife, Cigna, United Health Care (SCO) - EverCare, Altus, DenteMax Network, and Mass Health for Children only (under 21). Please call our office so we can help you understand your benefits, and get you the most coverage possible for your dental treatments.
Learn More About Dental Insurance
Payment Options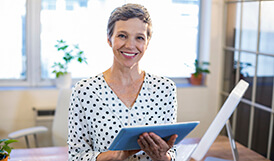 At our Framingham dental practice, we accept a variety of payment options including all major credit cards, cash, personal checks, dental health insurance, CareCredit, and in-house dental plans.
In-House Dental Plan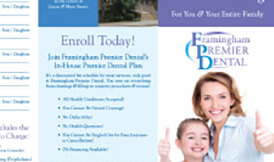 At Framingham Premier Dental, we also have a great option available for patients without dental insurance. Our in-house dental plan provides affordable coverage for you and your entire family. You can save on everything from cleanings and fillings to cosmetic procedures and crowns.
All health conditions accepted
You cannot be denied coverage
No deductibles
No health questions
You cannot be singled out for rate increases or cancellations
0% financing available
Our affordable plan for patients with no insurance includes the following services at no charge:
Comprehensive exam (once every six months)
All Required X-Rays
Fluoride treatment for children (under the age of 18, once every six months)
Cleaning (Prophylaxis) (once every six months, twice per calendar year)
All of these services typically cost over $500 annually, but this low-cost individual dental plan can be as low as $279/year for individuals! We also offer substantial discounts on family plans.
Please call our office today at 508-875-0900 for more information!
CareCredit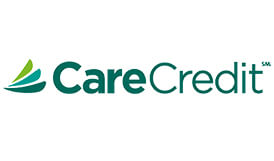 For qualified patients, we work with CareCredit, a trusted financial institution that offers affordable, 0% payment plans for patients who need help paying for their dental care.
Emergency Dental Care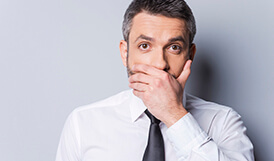 If you find yourself suffering from acute dental pain, or your tooth is displaced by accident, rest assured that your Framingham dentist offers emergency dental care. Contact Framingham Premier Dental at (508) 875-0900 for your same-day appointment.
Making Your Appointment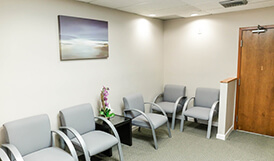 We invite you to make an appointment today with Framingham dentist Dr. Marianna Gaitsgory. We serve all of the Middlesex County area and beyond, and we look forward to meeting you soon!