Framingham Cosmetic Dentist Providing Porcelain Veneers
Your Total Smile Makeover in Just Two Visits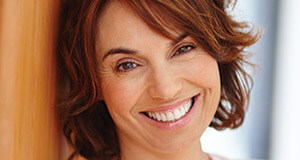 At Framingham Premier Dental, our cosmetic dentist Dr. Marianna Gaitsgory can give you a beautiful new smile with porcelain veneers. Are you embarrassed by how your teeth look? You don't have to worry about damage anymore – not with this comprehensive cosmetic solution. When you come in for your porcelain veneer consultation, Dr. Gaitsgory will assess your teeth and oral health to determine your viability for this cosmetic dental procedure.
At Framingham Premier Dental, Dr. Gaitsgory and her experienced team can use porcelain veneers to fix a variety of smile flaws including:
Stains and dark spots
Chips and cracks
Misshapen or broken teeth
Injured or infected teeth
Teeth that overlap
Closes up gaps
Porcelain veneers are one way to quickly get that beautiful smile. Veneers are a thin shell of porcelain or resin bonded to the surface of your teeth. This can change their shape, shade, and position to improve the cosmetics of your teeth and enhance your smile. Veneers can also be used to replace and restore lost tooth structure. At Framingham Premier Dental, our experienced cosmetic dentist can give you the smile of your dreams with porcelain veneers!
Porcelain veneers often provide patients the opportunity to dramatically transform the aesthetics of your teeth and smile. Since they are very thin, Veneers are considered one of the most conservative cosmetic treatments. Most of the time, Framingham dentist Dr. Gaitsgory will need to remove a small amount of tooth structure before placing your porcelain veneers.
Veneers can enhance the shape of your teeth, make your teeth as white as you want, and give you the smile you have always desired. Additionally, veneers are bonded to your tooth structure, which gives them strength. Think about how confident you'll feel with a beautiful, natural-looking smile! In fact, smiling has many benefits. For example:
Research concluded that smiling can improve your mood.
Smiling regulates serotonin, which regulates emotional health.
Studies revealed that smiling lowers blood pressure and decreases stress.
A smile can boost your immunity.
In a university study, researchers concluded that generally happy people who smile often live nearly a decade longer.
Porcelain veneers themselves have many benefits too. Since porcelain is a biocompatible material, it won't irritate your gums or detrimentally affect your teeth. Additionally, porcelain reflects light like enamel, giving you a very natural look. Veneers resist staining as well, so they'll stay whiter for longer. Best of all, their durability means they last for years to come, especially with proper daily brushing and flossing. Let Framingham Premier Dental take your smile from grim to gorgeous with beautiful, natural-looking porcelain veneers.
Contact Us for Your Instant Smile Makeover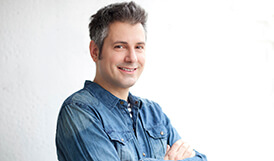 Dr. Gaitsgory and the rest of our team look forward to improving your confidence and enhancing your smile with our cosmetic dentistry services. To schedule a consultation for porcelain veneers or other cosmetic care, contact Framingham Premier Dental today at (508) 875-0900. We serve all of Middlesex County and Natick, Sudbury, Ashland, Southborough, Westborough, Marlborough, Hopkinton, Holliston, Sherborn in Massachusetts.
Veneer FAQs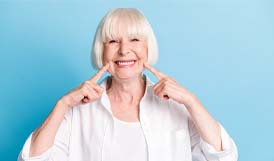 With so many cosmetic treatments to choose from, it can be difficult to know which solution is right for you. Veneers remain one of the most popular options for enhancing your smile, but it's understandable if you have questions. We want you to be as comfortable and informed as possible ahead of your procedure, so we've addressed some of the most common concerns we've heard over the years below. If your question is not mentioned, please give us a call or let us know during your consultation!
Are Veneers Permanent?
Technically speaking, veneers themselves are not permanent because they won't last forever. They will eventually need to be replaced. The treatment itself, however, is permanent because it does involve removal of tooth enamel. With that said, we work carefully to remove as little enamel as possible while still ensuring the veneers sit flush and look like a natural part of your smile. If your teeth are prepared for veneers, they will need to remain covered with dedicated restorations going forward.
Is There Anything I Can't Eat with Veneers?
As you are wearing your temporary veneers in the weeks before your permanent replacement, you should avoid eating any hard or sticky foods which can cause the restorations to pop off. The same goes for hard foods like candy. Additionally, temporary veneers are more prone to staining than permanent ones, so try to avoid dark or richly pigmented foods. Cold and hot beverages can also cause tooth sensitivity, so reduce your consumption of them ahead of receiving your permanent veneers.
How Long Do Veneers Last?
Many studies on the longevity of veneers have shown them to last for a minimum of 10 years, but they tend to last longer depending on how well you take care of them. If a veneer fails, it's typically as a result of fractures, chips, or cracks due to them not being properly maintained. Most people can expect their veneers to last between 10 and 15 years, making them a fantastic long-term solution for a variety of cosmetic concerns. Some are able to make them last several decades! To protect your veneers, it's best to stick to a strict dental hygiene routine and avoid using your teeth as a tool (or biting down on hard objects).
How Many Veneers Will I Need?
The main goal of veneers is to not only cover imperfections, but ensure they match any neighboring teeth as well. We'll discuss your specific goals during your consultation and determine from there how many veneers you'll need to achieve your dream smile. In most cases, people only need six to eight veneers to make their smile look beautiful and symmetrical. In other cases, people may need between 10 and 12. However, if you only need a single veneer to cover a chip or crack in a tooth (that isn't putting your oral health at risk), then that's possible too!