Dental Insurance – Framingham, MA
Discover the Benefits of Saving More Money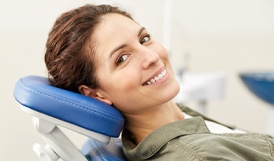 Dr. Marianna Gaitsgory and her team at Framingham Premier Dental never want you to feel as if dental work is financially out of reach. With the help of dental insurance in Framingham, you can trust that the services you receive will be high-quality and affordable. As an insurance-friendly dental practice, we believe in helping you maximize your benefits as well as provide personalized customer service to take the burden of filing claims and paperwork off your shoulders. Not only will we help you better understand the cost of your treatment, but we'll also explain your coverage and how best to use your plan before it expires at the end of the year. Should you have any questions about your dental insurance policy, we invite you to contact us.
How Dental Insurance Works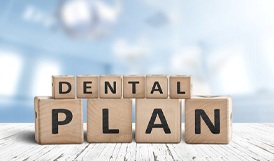 When it comes to understanding how dental insurance works, there are a few key things you should know:
Your dental benefits do not roll over at the end of the year. If you do not use them, you lose them.
When enrolling, you agree to pay a monthly premium to gain access to your available benefits.
You have a deductible that you are required to meet before your insurance company will agree to pay more for the services you receive.
An allotted amount (your annual maximum) is provided to you by your insurance company to use throughout the calendar year toward dental treatments you might need to improve your oral health.
Most dental insurance companies design their policies to encourage patients to seek preventive dental care. This is why many agree to cover between 80-100% of all general checkups and cleanings, dental X-rays, and other preventive services.
When scheduling more complex or advanced treatments, make sure to use all of your yearly maximum to prevent a remaining balance from going back to your insurance company. This is how many people lose thousands of dollars each year because of their unused benefits.
What is the Different Between Dental and Medical Insurance?
Dental insurance is designed to prevent problems before they start. This is why you are strongly encouraged to keep your twice-yearly appointments, as these visits allow Dr. Gaitsgory to examine your oral cavity and check for signs of tooth decay and gum disease as well as look for abnormalities that may attribute to oral cancer. These visits also allow a dental hygienist to thoroughly clean your teeth and remove plaque and tartar build-up that can develop into gum disease and potentially, periodontitis.
Medical insurance, however, is most often used after a problem has already occurred. While it is beneficial to seek preventive care to ensure you are not sick or developing certain conditions, most insurance policies offer greater coverage for hospitalizations, specialty services, and more complex medical care. This is why there is only a small amount covered for wellness visits.
In-Network vs. Out of Network
As part of your dental insurance policy, you will notice there are two columns: in-network and out-of-network. With varying figures for annual maximums, deductibles, premiums, and coverage levels, you will notice that seeing an in-network dentist is far more cost-effective.
In-Network Coverage
Dr. Gaitsgory is in-network with BlueCross BlueShield, Delta Dental (Premier and PPO), Aetna, MetLife, Cigna, United Healthcare (SCO) - EverCare, Altus, DenteMax Network, and Mass Health for children only (under 21). By pre-negotiating with these particular insurance companies, she can offer available services for a set fee, ensuring you pay the lowest price for the dental care you need.
Out of Network
Should you choose to see Dr. Gaitsgory but discover she is no in-network with your dental provider, that's okay. You can still receive coverage but will be required to pay more for the treatment provided. Our expert staff will go over your benefits and determine how best to maximize your plan and save you the most money, and we'll always be happy to file any claims or paperwork on your behalf.