Dental Crowns & Tooth-Colored Fillings in Framingham
Repairing Tooth Decay & Cavities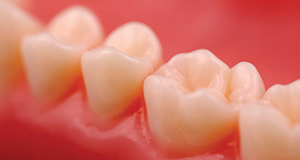 One of the most common dental ailments is a cavity, and at our Framingham dental practice, Dr. Marianna Gaitsgory offers comfortable, natural-looking treatment solutions for this problem. Cavities are created by bacteria that colonize on enamel and feed on sugars in the food you eat. This bacteria forms plaque, the yellowish sticky film you might see on your teeth that eventually turns to calculus (tartar). The bacteria can wear away teeth causing decay. Root canal infections and gum disease also occur because of oral bacteria. Brushing and flossing is very important to keep this bacteria in check, but if you do have teeth with decay, our Framingham professionals can repair them, giving them back both their health and beauty.
Tooth-Colored Fillings for Framingham Children and Adults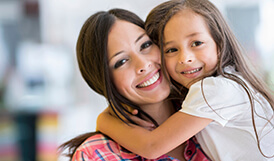 Tooth decay develops when the acidic by-product of bacteria breaks down tooth structure. When this acid erosion causes a pit to develop in the tooth, that pit is called a cavity. At Framingham Premier Dental, Dr. Gaitsgory can repair cavities using composite filling material that is matched to your tooth color. Our fillings are metal-free to eliminate your exposure to mercury.
Your Framingham dentist will remove any present decay and then place the composite filling material in the pit. This is referred to as a direct restoration because it is shaped and placed directly onto the tooth. Once the material is placed, it is hardened by a special light and then polished until it blends in with your natural tooth. Composite resin fillings, also known as white fillings, are durable, long-lasting, and best of all, very aesthetically pleasing.
Quality Dental Crown Restorations in Framingham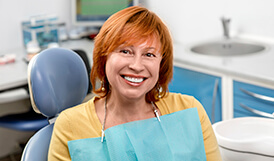 When a cavity has extended beyond the tooth enamel and a filling will no longer be adequate to repair the damage, Dr. Gaitsgory will place a crown on that tooth to restore stability and strength. Crowns are a multi-purpose restoration and can be used to support a weakened natural tooth or replace a single missing tooth. We use all-ceramic crowns in our Framingham dental practice, which means you can be assured your restoration is metal-free. Ceramic crowns are also tooth-colored so they will blend in with all of your teeth. In fact, ceramic porcelain reflects light in the same way as enamel, which gives your new crown a very natural look.
Placing Your Dental Crown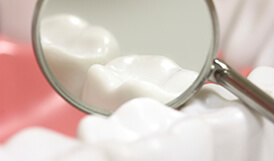 If you are receiving a crown restoration on your tooth, our team will begin by preparing that tooth. This consists of removing any decay or debris from the tooth surface and then shaping the tooth for an optimal fit. Shaping the tooth may involve either removing or adding tooth structure. Once your tooth is prepared, we take an impression, which is then sent to a dental lab for use in custom-fabricating your crown. While you wait for the arrival of your permanent crown, we place a temporary restoration. Once your crown arrives, the dentist will place the restoration and ensure that it fits comfortably and looks natural. Rely on the professionals at Framingham Premier Dental to restore your tooth with a focus on your complete comfort! Your crown will be beautiful, fit well, and look great for years to come.
Contact Us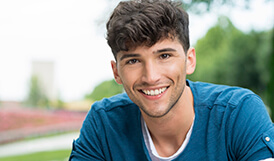 Dr. Gaitsgory and our team look forward to serving your family's dental needs. We proudly treat patients from Middlesex County, Natick, Sudbury, Ashland, Southborough, Westborough, Marlborough, Hopkinton, Holliston, Sherborn, and Massachusetts. To schedule an appointment with our knowledgeable and friendly staff, contact our Framingham dental office today at (508) 875-0900.