Emergency Dentist in Framingham
Providing Urgent Care for Dental Emergencies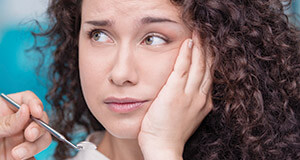 Are you or a loved one experiencing a severe dental injury or serious oral pain? In these situations, it's important to stay as calm as possible. Time may be of the essence when it comes to preserving natural teeth that have been damaged or lost, so don't hesitate – reach out to Framingham Premier Dental as soon as possible to schedule an emergency appointment! Dr. Marianna Gaitsgory makes every effort to see emergency cases as soon as possible, and in the meantime, she and her team members provide instructions over the phone for how to stabilize and improve your condition in the interim.
So what constitutes a dental emergency? We trust your judgement in these situations, but just in case you're still not sure, here are some of the most common cases we'd identify as emergencies:
Broken tooth
Partially knocked-out tooth
Fully knocked-out tooth
Lost filling
Lost crown
Object stuck between teeth
Painful toothache
Oral bleeding
Jaw injury
In order to reduce your risk of experiencing a dental emergency, patients are encouraged to stay away from overly tough and sticky foods, always wear athletic mouthguards, and schedule regular checkups and cleanings with a trusted dental team like ours!
Don't Wait to Reach Out For Help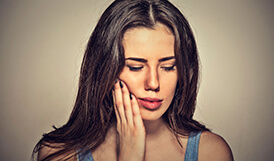 When you're in need of urgent assistance, our dental team is here for you with personalized services and a calm, comfortable office atmosphere. Contact our Framingham dental office today at (508) 875-0900 to schedule your first appointment! We welcome families and patients from Natick, Sudbury, Ashland, Southborough, Westborough, Marlborough, Hopkinton, Holliston, Sherborn, Massachusetts, and all over Middlesex County.