Framingham Dentist Providing Bruxism & TMJ Therapy
Alleviating Jaw Pain & Headaches with Personalized Dental Care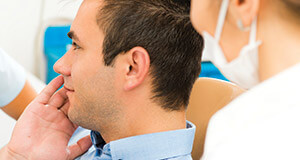 In Framingham, MA, Dr. Marianna Gaitsgory can alleviate jaw joint pain and fix worn teeth that are caused by teeth grinding and TMJ (temporomandibular joint) disorders. Many people are completely unaware that they suffer from bruxism (also known as teeth grinding.) This subconscious habitual behavior primarily occurs during sleeping hours and often goes undiagnosed. Oftentimes, the only way a patient discovers the habit is when a loved one is awakened by the sound of their sleep partner grinding their teeth. Framingham general dentist Dr. Marianna Gaitsgory provides treatments that alleviate or resolve this habit.
About Bruxism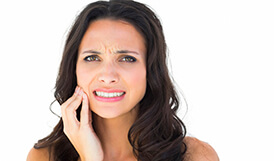 Bruxism, or teeth grinding, occurs during sleeping hours or when the sufferer is distracted. Bruxism has many causes including stress, anxiety, misalignment of the teeth or jaw, and sleep disturbances. In many cases, the origin cannot be fully determined. Bruxism is a particularly destructive oral habit leading to:
Fracturing of teeth
Broken fillings
Wearing away of tooth enamel leading to sensitivity
Increased risk of tooth decay
TMJ disorder, or malfunction of the jaw joints
Bruxism has no direct cure, but it can be managed with custom appliances. At Framingham Premier Dental, Dr. Gaitsgory can fit you with a custom-fabricated nightguard to wear during your sleeping hours that protect your teeth from the effects of grinding. This appliance can also train your jaw to stop clenching.
TMJ Disorders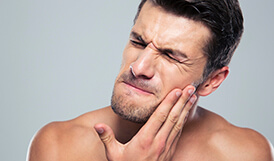 TMJ is the joint that connects the lower and upper jaw. The term TMJ stands for Temporomandibular Joint. This is one of the most complex joints in the entire body, capable of forward and backward movement, rotations, and side-to-side movements. TMJ often refers to complications and problems with this joint. Some of the most common symptoms of TMJ problems are:
Pain
Limited movement of the lower jaw
Clicking sounds
Muscle spasms
Locking of the jaw
Some potential causes of the disease include genetics, hormones, low-level infections, auto-immune diseases, trauma, and clenching or grinding of the teeth. Diagnosis and evaluation of such conditions are performed by our Framingham dentist, who is experienced in TMJ problems and treatments. Some common treatments are Night Guards, Bite Guards, and Bite Adjustments. Dr. Gaitsgory can guide you toward the best treatment for your unique needs.
Make Your Appointment Now!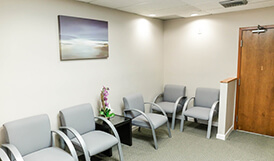 In Middlesex County, MA, Dr. Marianna Gaitsgory and the rest of our team look forward to providing you and your family with quality dental care. We provide treatments for TMJD and bruxism. Make an appointment with our knowledgeable and friendly staff by contacting our Framingham dental office today at (508) 875-0900. We serve Middlesex County, Natick, Sudbury, Ashland, Southborough, Westborough, Marlborough, Hopkinton, Holliston, and Sherborn.