Preventive Dentistry for Framingham
Keeping Your Smile Healthy with Teeth Cleanings & Dental Checkups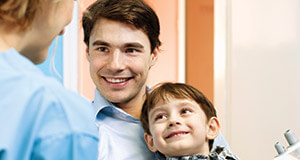 A beautiful and healthy smile begins at home, with twice daily brushing and nightly flossing. Adding a fluoridated rinse, especially one with peroxide, can further ensure healthy gums and brighter-looking teeth. That smile of yours also needs to visit Dr. Marianna Gaitsgory every six months for an exam and cleaning. While some dental problems are impossible to avoid, regularly visiting your Framingham dentist will ensure that small dental problems do not turn into big dental problems, which are often painful and costly to repair.
At Framingham Premier Dental, our team is committed to keeping your smile healthy. We offer exams and cleanings using up-to-date technologies including digital diagnostics and ultrasonic scaling equipment. For our youngest patients, we offer sealants and fluoride treatments to boost their at-home oral hygiene regimen. Cleanings and deep cleanings are important aspects of keeping your smile beautiful. Healthy gums mean healthy teeth!
Dental Checkups & Cleanings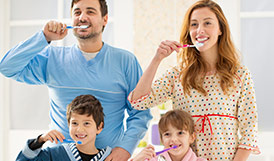 Attending regular checkups with a trusted dental team like ours is one of the best ways to avoid common dental issues! During these visits, Dr. Gaitsgory will carefully inspect the surfaces of each of your teeth, gums, bite, jaw, any current restorations, and more in order to fully understand your needs and create a customized treatment plan. Additionally, a thorough cleaning will get rid of decay-causing agents and leave your smile feeling refreshed.
Protecting You and Your Family Against the Threat of Tooth Decay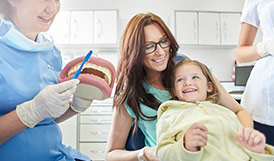 Every day, your mouth is under attack. Plaque, a filmy substance that coats the teeth, consists of bacteria that emit acids, which damage tooth enamel and irritate gums. If plaque is left to accumulate on teeth without being removed by regular brushing and flossing, it hardens into tartar, which can only be removed by a dentist. Accumulated plaque and the acidic by-product will gradually break down your tooth structure leading to cavities, gum disease, and eventually tooth loss.
Your Framingham dentist can help you reduce the risk of long-term dental problems by performing thorough oral exams and cleanings every six months. Dr. Gaitsgory uses advanced diagnostic and treatment instruments to ensure your teeth are free from plaque and tartar, as well as free from the signs of tooth decay and gum disease.
Bruxism - Helping Our Patients Sleep Easier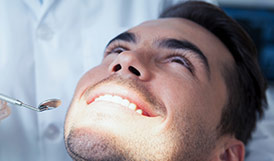 Along with traditional preventive treatments, Framingham Premier Dental also offers care that's designed to alleviate a condition you may be unaware of because it's occurring while you sleep. Bruxism (also known as teeth grinding) can be devastating to the condition of teeth and the surrounding muscles and joints. If your spouse has complained about hearing you grind your teeth in your sleep, contact your Framingham dental office today for a consultation.
Dental Sealants and Fluoride Treatments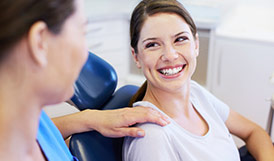 We offer our youngest patients a little bit of extra insurance against tooth decay. Children are not as careful as they should be about their oral health care, and their small hands may not be able to effectively brush every tooth surface. That's why Framingham Premier Dental offers sealants and fluoride treatments.
Sealants consist of a clear film that is painted onto the biting surfaces of your child's teeth, where it hardens into a protective shield. Not only does it protect your child's teeth from bacteria that lead to tooth decay, it also fills in nooks and crannies where food likes to hide.
Fluoride is an important part of keeping teeth healthy for both adults and children. Most of our drinking water is fluoridated and our toothpaste usually has added fluoride. This is because fluoride strengthens tooth enamel. In the case of new cavities, a fluoride treatment can sometimes reverse the effects of tooth decay and stop the cavity from developing. Therefore, we offer fluoride treatments to all of our young patients, as well as some of our older patients who may have mobility issues that prevent them from effectively brushing their teeth.
Athletic Sportsguards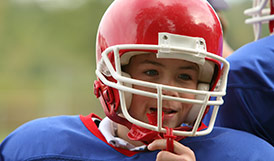 Do you or your child participate in a sport where contact with other people or a hard surface is possible? If so, it's important to wear a custom oral appliance to protect your vulnerable teeth and overall oral health. Unlike the awkward, one-size-fits-all option from the athletics store, Dr. Gaitsgory can provide a custom sportsguard that fits securely and allows for free, comfortable movement during the big game or competition.
Oral Cancer Screenings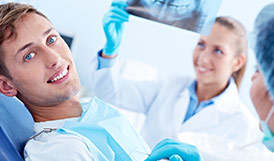 On average, oral cancer kills one person every hour. That number is staggering, but it doesn't have to stay that way. At Framingham Premier Dental, Dr. Gaitsgory will provide an oral cancer screening during regular checkups for your safety. If our team discovers any tell-tale signs of cancerous cells in the soft tissue, we can help you take the next steps towards a biopsy and diagnosis as early as possible, ensuring much higher chances of a successful recovery.
Gum Disease Treatment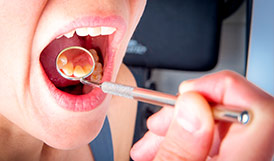 In its early stages, gum disease (also known as periodontal disease) can seem so benign that many patients don't even realize there's a problem. However, left untreated for too long, this common oral health condition can quickly spiral out of control, leading to damaging infections and tooth loss. Our team will perform periodontal screenings as a crucial part of regular checkups in order to discover gum disease as early as possible, and if needed, we provide effective, in-depth cleanings and other treatment options as well that revitalize oral health.
Digital X-Rays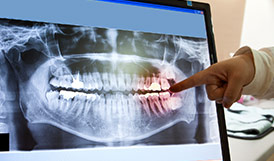 In the past, medical and dental offices had to rely on traditional film to capture necessary X-rays of a patient resulting in wasted time, unnecessary storage, and reduced safety. Today, our advanced digital technology in Framingham, MA has transformed this process for the better! Our team can capture and view detailed images of your smile in a matter of seconds, with no hazardous chemicals or tedious darkroom development required. Digital X-rays can also be stored in our computer system for easy access, and they don't require as much radiation exposure.
Make an Appointment Today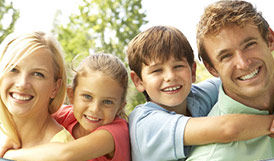 Dr. Gaitsgory and our team use comprehensive, comfortable dental care to give you a gorgeous grin. To schedule an appointment with our knowledgeable and friendly staff, contact our Framingham dental office today at (508) 875-0900. We proudly serve families in Middlesex County, Natick, Sudbury, Ashland, Southborough, Westborough, Marlborough, Hopkinton, Holliston, and Sherborn, Massachusetts.