Dental Implant Cost – Framingham, MA
A Smart Investment for Your Health and Confidence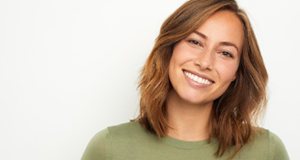 Dental implants in Framingham offer a long list of benefits, but some patients hesitate to commit to them due to concerns about cost. That is understandable, especially since dental implants cost more than traditional tooth replacement options. Why do dental implants come with such a high price? Are they worth the investment? How might you be able to afford them? This page offers answers to these important questions.
Types of Dental Implants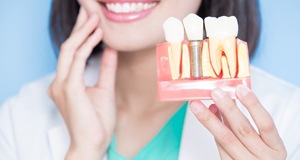 One of the biggest determining factors of the cost of your implant procedure will be the type of treatment you undergo. For example, it stands to reason that a single tooth replacement costs less than an implant-supported bridge or a full denture. The material used to make your restoration will also contribute to the total cost. Additionally, there are different types of dental implants and implant placement techniques. When you visit our team for your consultation, we'll clearly outline your treatment options and help you to understand the cost of each one.
What Are the Stages of Dental Implant Treatment?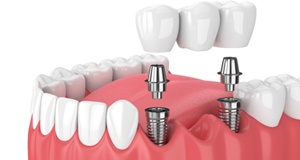 The dental implant process takes place across several stages:
Preliminary work, such as extractions, gum disease treatment, and bone grafts
The implant placement surgery
Placement of the abutments (which attach the implants to the artificial teeth they support)
Design and placement of the final restoration (a crown, bridge, or denture)
Not every patient has to go through all of the above-listed stages. For example, not everyone needs preliminary work before they can receive implants. Also, keep in mind that you'll only have to pay for each stage of your treatment as it takes place. Therefore, you'll have time between procedures to plan your budget for the next portion of your tooth replacement journey.
Are Dental Implants Worth the Investment?
The vast majority of patients who invest in dental implants have no regrets about their decision. Dental implants offer a strong bite, unrivaled stability, numerous health benefits, and outstanding aesthetics. Moreover, they have the potential to last a lifetime, whereas other tooth replacement options, such as traditional dentures, have to be replaced every few years. Therefore, dental implants may present a better long-term monetary value than alternative treatments.
Does Insurance Cover Dental Implants?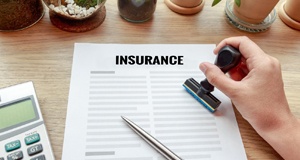 More and more dental insurance companies are changing their terms to provide coverage for dental implants. If your plan does not cover the implants themselves, it may cover other portions of your procedure, such as your restoration or your preliminary work. It's also worth checking with your medical insurance provider to see if they will cover a portion of your dental implant treatment.
Our team will be happy to help you figure out how to use your insurance to your greatest advantage when you're planning your budget for dental implants. We'll also help you explore other resources that could enable you to afford your new smile, such as:
Low-interest financing through CareCredit
A discount through our in-house dental plan
Your healthcare savings account (HSA) or flexible spending account (FSA)
You might be surprised by how easy it is to fit dental implants into your budget! Contact our office today to learn more about dental implants and why they may be the smartest investment you could make for your oral health.