August 12, 2019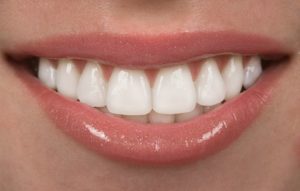 If you're interested in cosmetic dentistry, you might be worried about whether or not you'll be able to afford it. If you haven't used your dental insurance in the past, you're probably unsure if your cosmetic treatments are covered. You might not know what is classified as cosmetic dentistry or not. If you're wondering what is considered cosmetic dental work, you'll want to keep reading. Below, we'll discuss what treatments are covered by insurance, what aren't, and how you can maximize your coverage.
What Does Dental Insurance Cover?
When we talk about dental insurance coverage, we're generally talking about three main forms of treatment. The first is preventive treatments, which includes cleanings, exams, and X-rays. The second is minor restorative care, which includes root canal therapy and dental fillings to save and restore damaged teeth. The third and final form is major restorative care, which includes crowns, bridges and dentures. While all of these forms come with their own percentage of coverage from insurance companies, most plans do not cover cosmetic dental treatments.
This means that teeth whitening, porcelain veneers, dental bonding, Invisalign and gum recontouring are generally not covered because they do not provide adjustments that are medically necessary. This means that in order to maximize your coverage for certain treatments, you'll need to get a little more creative with how you file your claims to insurance companies.
How You Can Maximize Coverage for Cosmetic Purposes
Let's start with porcelain veneers. While this treatment is generally not covered by dental insurance, it can be if you need to repair or replace preexisting veneers. If you have deteriorated veneers that put your existing tooth enamel at risk, make sure it's indicated you're having your veneers repaired.
The same logic can be applied to dental bonding, which uses the same material that tooth-colored fillings use to fix minor aesthetic flaws. If it's marked on your claims form as a repair, it's more likely to be covered because it's effectively restoring a damaged tooth.
Finally, crowns and bridges are going to be your best bet when it comes to receiving coverage. However, you're going to have to emphasize the fact that these restorations are used to repair teeth, rather than simply improve the appearance of your smile. If you can prove that it is being done to support a weak tooth or repair a cracked tooth, it will more likely be covered.
Options Outside of Dental Insurance to Consider
If you find no success of covering your treatment costs through insurance, you can always take a second glance at third-party financing companies like CareCredit or see if your practice offers an in-house dental plan. Both of these options help you save money on the overall cost and get the treatment you need to enhance your smile.
With a little creativity and help from your dentist's team, you can get the treatments you want and stay within your budget at the same time. To get started, schedule an appointment with the dentist to discuss your needs and financing options in more detail!
About Framingham Premier Dental
The dentists and team at Framingham Premier Dental will do everything possible to explain your benefits and ensure you receive coverage from your insurance provider. In the event that you need help paying for cosmetic treatments, our supplemental financing options can make the difference. We take most insurance plan, offer CareCredit for those in need of more manageable payments, and provide an in-house dental plan. To learn more about these options, you can contact them through their website.
Comments Off

on Does My Dental Insurance Cover Cosmetic Dentistry?
No Comments
No comments yet.
RSS feed for comments on this post.
Sorry, the comment form is closed at this time.