October 14, 2019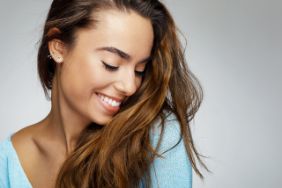 There's no question that aging comes with certain perks like more success and self-confidence. On the other hand, there are not-so-charming side effects to contend with like wrinkles and a loss of facial volume. Fortunately, we live in a time where we have safe, reliable ways to correct these issues such as Botox and fillers, both of which have been used for many years. And while you may have thought your only option for these services was a plastic surgeon, dentists are also in a great position to use these treatments for both cosmetic and therapeutic benefits. Learn more below about why a dentist with the right training is so well-qualified to give you fantastic results from Botox and fillers.
Why Should You See a Dentist For Botox and Fillers?
Dentists undergo extensive training in dental school, but they learn about more than teeth and gums alone. They also become experts in facial anatomy and physiology and must complete advanced coursework in these areas.
However, while that provides a solid foundation of knowledge, it must be built upon further. Before administering Botox and fillers, a dentist must also complete additional training that enables them to use these treatments in a variety of ways, including:
Cosmetic benefits – Over time, the many muscles in the face contract so often that wrinkles develop, particularly around the forehead, eyes, and mouth. Botox and fillers work in different ways and are each suited to treating wrinkles in different areas. Botox works by relaxing the muscles, helping to prevent new wrinkles from forming while also erasing existing wrinkles. Fillers contain naturally-occurring hyaluronic acid that adds volume to the cheeks and areas around the nose and mouth, restoring a youthful appearance to the face.
Jaw pain and TMJ disorder – In many cases, problems develop around the temporomandibular joint (TMJ) because of excessive clenching and grinding, which is indirectly caused by overactive facial muscles in the cheeks and jaws. Botox relaxes these muscles to provide long-lasting relief from jaw pain.
Easing the transition to dentures – Botox can also be used to relax the muscles around the lips, which can be especially helpful for certain patients who are struggling to adjust to new dentures.
Correcting a "gummy smile" – Patients who want a better-proportioned smile have multiple options, including gum surgery and crown lengthening. However, many people aren't aware that Botox is also an option and will give them a more aesthetically pleasing smile for several months at a time (without surgery).
The Benefits of Combining Botox and Fillers With Dentistry
Another great reason to see a dentist for Botox and fillers is the potential to combine them with other cosmetic dental services. For example, if you're interested in porcelain veneers for a smile makeover, a dentist can use fillers to provide more comprehensive results. A treatment plan that combines these procedures will not only address your teeth themselves, but also give your smile a more youthful, relaxed appearance at the same time.
Not to mention that you're already seeing a dentist every 6 months for checkups and cleanings, which makes getting these treatments at the same time incredibly convenient.
Botox and fillers are the perfect complement to dental work. By seeing a highly-trained dentist and combining the two, you'll get gorgeous results that you couldn't get from one service alone.
About the Author
After completing her Doctor of Dental Medicine degree at Boston University, Dr. Marianna Gaitsgory completed post-graduate training in Botox and fillers at the prestigious American Academy of Facial Esthetics. Her education and experience, along with an eye for aesthetics, allows her to provide beautiful cosmetic results that look very natural. If you'd like to know more about how Botox and fillers can help you, she can be reached via her website.
Comments Off

on Learn About the Great Reasons To See a Dentist For Botox and Fillers!
No Comments
No comments yet.
RSS feed for comments on this post.
Sorry, the comment form is closed at this time.