October 3, 2020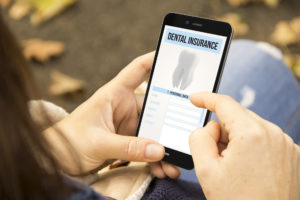 Did you know that your remaining dental insurance benefits are set to expire at the end of the year? That's right, insurance coverage typically does not roll over from one year to the next. Dental insurance is a monthly investment, and like any investment, you should want to see a significant return! Thankfully, it is not too late in the year to still save money and boost your smile. Here are 5 tips from a dentist on how to maximize your dental insurance benefits before they expire.
#1: Understand Your Plan
The first step to maximizing your insurance benefits is to understand how your plan works. Here are 3 key terms that you should know:
Deductible – This is the minimum amount patients must pay out-of-pocket for dental care before their insurance kicks in.
Co-Pay – A fixed amount paid by the patient before receiving a specific dental care service. For example, a patient may be required to pay $30 for scaling to fight gingivitis. Meanwhile, their insurance will cover the remaining cost of the procedure.
Annual Maximum – Most dental insurance policies set a maximum coverage amount per year. Once a patient reaches this limit, they will be expected to pay 100% of any additional dental care costs.
#2: Schedule a 2nd Dental Checkup
One easy way to get the most out of your dental insurance is to schedule a routine checkup before the end of the year. Even if you already visited your dentist in Framingham this past winter or spring, most dental insurance plans cover two checkups per year – at 100%! This means scheduling a 2nd dental exam and professional cleaning likely won't cost you anything out of pocket.
#3: Don't Waste Your Deductible
If you have already met your deductible this year but have yet to reach your annual maximum, you can likely save money by starting dental treatment now. Most deductibles reset at the beginning of each year. If you wait until 2021 to pursue treatment, you will likely have to pay your new deductible before your insurance coverage kicks in.
#4: Split Treatment Costs Over Two Years
One major advantage of starting more extensive dental treatment in the fall is you may be able to split the cost over two years. By starting now, you can use up any remaining benefits and make sure you reach your annual maximum. Once the calendar turns over, you can then take advantage of your renewed benefits once you have met your 2021 deductible.
#5: Act Before Your Plan Changes
Finally, the details and coverage of dental insurance plans often change on a year-to-year basis. This means that your deductible, co-pay, and annual maximum could all potentially be higher next year. If you like your current plan, this is yet another reason not to wait until 2021 to get the care you need.
Nobody likes to leave money on the table! Make the most of your monthly investment in dental insurance by following the 5 tips above.
About the Author
Dr. Marianna Gaitsgory provides quality, affordable dental care at Framingham Premier Dental. She is in-network with many major dental insurance plans, including BlueCross BlueShield, Delta Dental, Aetna, and more. She also offers an in-house savings plan for those without insurance. Both returning and new patients can learn more about how dental insurance works by visiting the Framingham Premier Dental website or calling 508-875-0900.
Comments Off

on 5 Ways to Maximize Your Dental Insurance Benefits
No Comments
No comments yet.
RSS feed for comments on this post.
Sorry, the comment form is closed at this time.