Meet Your Framingham Dentist, Dr. Jean-Marie Biebuyk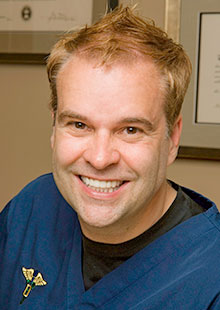 Dr. Jean-Marie Biebuyk enthusiastically adds his expertise in periodontics to the Framingham Premier Dental team. He earned his Doctor of Dental Surgery from the University of Pennsylvania in 1988, and then went on to complete the prestigious periodontal program at the Tufts School of Dental Medicine, from which he graduated in 1990.
Dr. Biebuyk has placed over 1,000 dental implants since he began practicing. He now specializes in the conservative treatment of gum disease, dental implants, and reconstructive or cosmetic periodontal procedures. Dr. Biebuyk is committed to using the latest technology to provide superior care. From regenerating bone in the jaws to diagnosing and treating oral pathology, Dr. Biebuyk looks forward to providing expert periodontal care for patients in and around Framingham.
Dr. Biebuyk stays up-to-date with the latest advances in periodontics through his involvement with professional organizations like the Massachusetts Dental Society, the American Academy of Dentistry, and the American Academy of Periodontology. He is also a Diplomate of the American Board of Forensic Dentistry.
More to Explore
About Us Tour Our Office See Our Services
Contact Us for an Appointment Today
Dr. Gaitsgory, Dr. Biebuyk and our team at Framingham Premier Dental look forward to providing you with the beautiful smile that you deserve. To schedule an appointment with our knowledgeable and friendly staff, contact our Framingham dental office today at (508) 875-0900. We proudly serve Middlesex County, Natick, Sudbury, Ashland, Southborough, Westborough, Marlborough, Hopkinton, Holliston, and Sherborn, Massachusetts.