November 25, 2021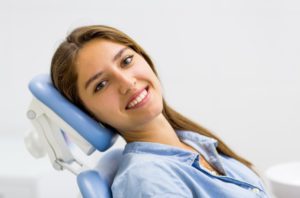 Some people are under the impression that dental care is expensive, and that dental insurance is the only way to afford it. However, the truth is that keeping your smile may not be as costly as you think, even if you don't have insurance. A dental savings plan is a popular way to minimize the price of necessary services. Let's talk about how such plans usually work.
What Is a Dental Savings Plan?
An in-house dental savings plan is an arrangement wherein you pay an annual fee to your dentist. In return, you get to enjoy discounted rates on most (or all) of the services offered by that particular practice. Most plans include basic preventive care, such as X-Rays, cleanings, and exams, for no extra fee. If you need restorative care or want to get some cosmetic work done on your smile, you can expect to pay significantly less than patients who do not have the plan.
Dental Savings Plans: Pros and Cons
Some of the top advantages of most dental savings plans include:
Anyone can sign up at any time.
There are no deductibles, waiting periods, or annual maximums.
Discounts apply to services that insurance does not usually cover, including popular cosmetic treatments.
The price for a savings plan is usually quite manageable, and the preventive care benefits alone make the plan a great value.
Of course, a savings plan does also have a few drawbacks. For example, the discounts it provides are usually less than what you would enjoy with a traditional insurance policy. Also, if you travel a lot and have a dental emergency while you are away from home, you won't have any way to use your discount because most plans are exclusive to a single practice.
Should You Sign Up for a Dental Savings Plan?
If you don't have dental insurance, a savings plan is certainly worthy of your consideration! If your current dentist doesn't offer a plan, you might have to do a bit of shopping around before you find a practice that does. Here are a couple of tips to guide you in your search:
Look at more than prices. Prices are important, but you should also consider a dentist's reputation and credentials. They should also be at a location where it will be easy for you to take full advantage of your benefits.
Ask for details. Savings plans are usually a few hundred dollars per person per year. Finding out what exactly it covers can help you determine whether the plan is truly a good deal.
Taking great care of your teeth and gums doesn't have to be a financial burden. A dental savings plan can help your smile stay looking and feeling its best without breaking the bank.
Meet the Practice
Drs. Marianna Gaitsgory and Jean-Marie Biebuyk are proud to provide high-quality general dentistry services to the Framingham community. They understand that patients are concerned about the cost of care, so they offer a high-value in-house savings plan that starts at just $279 per year for one adult. To learn more about our practice and our financial policies, contact us at 508-875-0900.
Comments Off

on Is a Dental Savings Plan Right for You?
No Comments
No comments yet.
RSS feed for comments on this post.
Sorry, the comment form is closed at this time.